IMPROTECH Paris - Αθηνα 2019
Program on Onassis STEGI web site
Printable (PDF) PROGRAM in Greek and English
Detailed program
Thursday Sept. 26
Friday Sept. 27
Saturday Sept. 28
Sunday Sept. 29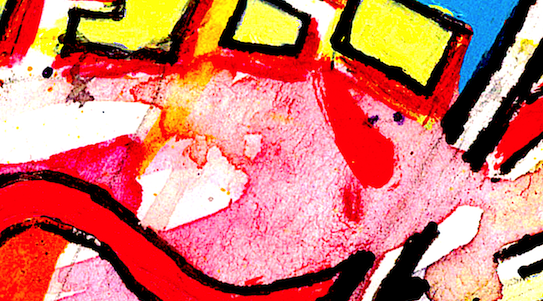 Thursday sept 26 - Opening
Onassis STEGI, 19:00 - 22:30
Opening Keynote and concert
19:00
Opening Words
Anastasia Georgaki, Christos Carras, Gérard Assayag, Marc Chemillier
Opening Keynote Lecture: Improvisation with Technology as a Way of Life: Listening for Freedom with Arnold Davidson
George Lewis (Columbia University)
20:30
Concert #1
Evan Parker, Matt Wright, Peter Evans, Mark Nauseef
Trance Map+
Saxophones, live electronics, trumpet, percussion
Michelle-Agnes Magalhaes, Frederic Bevilacqua & guests
In good company
for 2 pianists, guest musicians and webaudio devices
Georg Hajdu
Just Her - Jester - Gesture
For augmented kalimba (played by Lin Chen) and live electronics
Raphael Imbert, Benjamin Lévy, Mourad Benhammou
A.I. Swing
Saxophones, OMax 5 computer system, drums
Dimitri Vassilakis with the students from the University of Athens
Guests : Anastasia Georgaki, Raphael Imbert and Benjamin Lévy
Saxophones, guitars, vocals, accordion, live electronics, OMax 5 and DYCI2 computer system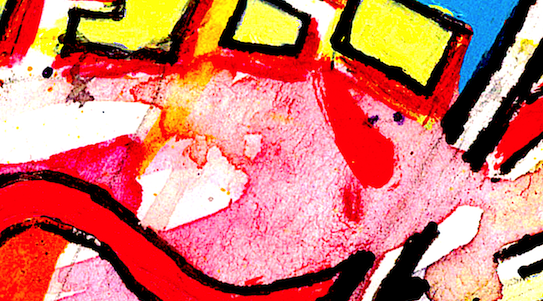 Friday sept 27 - Lectures
University of Athens, 09:30 - 13:30
Algorithms, AI and Improvisation
Keynote talk : Perception, embodiment, and expressivity in human and computer improvisation
George Tzanetakis (University of Victoria, Ca)
It Ain't Over Till Its Over: Theory of Mind, Social Intelligence and Improvising Machines
Ian Gold and Eric Lewis (McGill University, Ca)
Improvising with augmented organ and singing instruments: gesture, sound, music (Cantor digitalis)
Christophe d'Alessandro (Sorbonne University, Fr)
Creativity, blending and improvisation: a case study on harmony
Emilios Cambouropoulos (Aristotle University of Thessalonikin, Gr.)
Do the math: Musical creativity and improvisation under the spectrum of information science
Maximos Kaliakatsos-Papakostas (Ionian University, Gr.)
Children's improvisations using reflexive interaction technologies – Computational music analysis in the European Project MIROR
Christina Anagnostopoulou, Aggeliki Triantafyllaki, Antonis Alexakis (University of Athens, Gr.)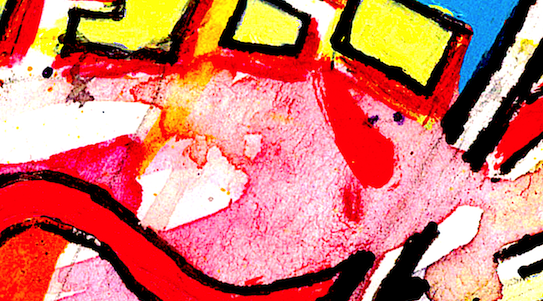 Friday sept 27 - Workshops
Onassis STEGI, 16:00 - 19:00
Body and Drama
Kinaesonics: crafting and being trans-dimensional (Bodycoder system)
Mark Bokowiec, Julie Wilson-Bokowiec (University of Huddersfield, UK)
Interactive Drama Tools
George Petras (National School of Dance, Gr.), Panagiotis E. Tsagkarakis (Free-lance Engineer), Anastasia Georgaki (University of Athens, Gr.)
Collective performance and improvisation using CoMo-Elements
Michelle Agnes Magalhaes (composer, Ircam, Fr.), Frédéric Bevilacqua (researcher, Ircam, Fr.)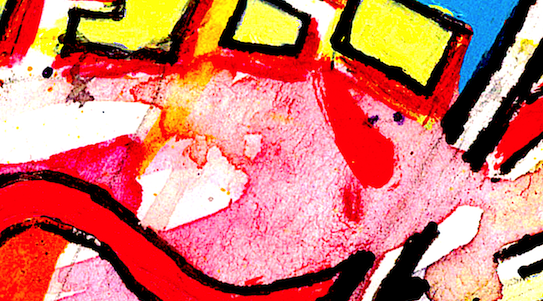 Friday sept 27 - Concert #2
Onassis STEGI, 20:00 - 22:30





Bernard Lubat, Sylvain Luc, Marc Chemillier, Gérard Assayag
Lubax Lux
Piano, guitar, Omax & dJazz computer systems
Lara Morciano
Philiris
For piano, motion capture, transducers and real-time electronics
George Lewis, Evan Parker, Mari Kimura, Stylianos Dimou, Voyager
Voyager: Interactive Quintet (2007/2019)
Trombone, saxophones, violin, live electronics, Voyager interactive pianist.
Mari Kimura, Pierre Couprie, Gyorgy Kurtag, Hugues Genevois
A Close Encounter of the Seventh Kind
Violin, live electronics, Handsonic, Koncertdoboz
Rémi Fox, Jérôme Nika
C'est pour ça
Saxophones and DYCI2 computer system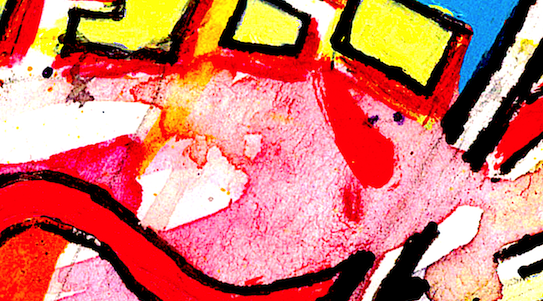 Saturday Sept 28 - Lectures
University of Athens, 09:30 - 13:30
Improvisation, Digital Intelligence and Cultural Heritage
Keynote talk : From Digital to Human Intelligence in Music Understanding Research
Xavier Serra (Universitat Pompeu Fabra, Sp.)
[CANCELED] Forms of presence in instrumental and electronic improvisation in relation to cultural contexts
Marc CHemillier (EHESS, Fr.)
" Jazz Mapping " : Thematic Development and Story Telling in Jazz Improvisation
Dimitri Vassilakis (University of Athens, Gr.)
Metrical Polyrhythms and Polytemporality in live Improvisation Settings
Sami Amiris (American College, Athens Big Band, Gr.), Antonis Ladopoulos (University of Athens, American College, Gr.)
Polyphonic Conversations
Peter Nelson (University of Edinburgh, UK)
Disposable Music
Georg Hajdu (Hochschule für Musik und Theater Hamburg, DE)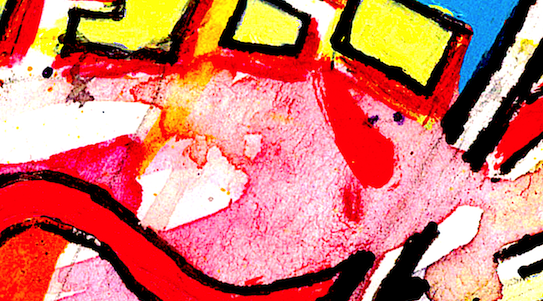 Saturday sept 28 - Workshops
Onassis STEGI, 16:00 - 19:00
Game, mobiles, transducers
The Dynamic Percussion System: A procedural music engine for video games
Daniel Brown (Intelligent Music System, USA)
Improvisation with Motion Sensors and Live coding: Combining Dance and Instrumental Improvisation
Ioannis Zannos (Ionian University, Gr.)
Composing "musiques mixtes" : acoustic spaces, improvisation and gestures.
Lara Morciano (composer, It.), Jose-Miguel Fernandez (composer, Ircam, Fr.)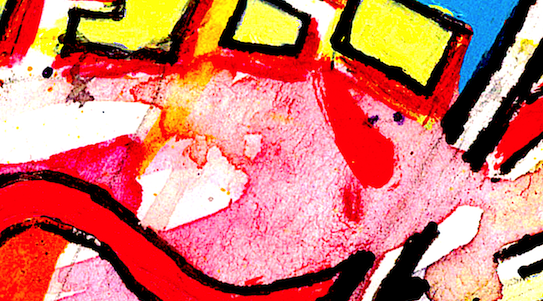 Saturday sept 28 - Concert #3
Onassis STEGI, 20:00 - 22:30





Jaap Blonk, Hervé Sellin, Georges Bloch
Paris bout à bout
Cine-concert on Nurith Aviv's Bout à Bout movie. Voice, piano, OMax and DYCI2 computer systems.
Mark Bokowiec and Julie Wilson - Bokowiec
HEXIS
For Kinaesonics, Bodycoder System and soloist.
Marc Chemillier and Camel Zekri
Gnawa Machine
Augmented guitar, keyboard, dJazz and Le Cercle computer systems.
Orestis Karamanlis and Giorgos Gargalas BitVox For beatboxing and laptop live electronics
Steve Lehman and Jerôme Nika
Silver Lake Studies
Saxophones, live electronics, DYCI2 computer system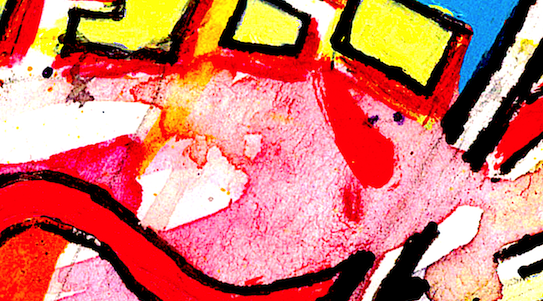 Sunday Sept 29 - Lectures
University of Athens, 09:30 - 13:30
Aesthetics and Ethics of Improvisation in the Digital Era
Keynote talk : Distributed Creativity, Some Ethical Aspects of Group Improvisation, and our (human-like) Interaction with Digital Entities
Garry L. Hagberg (Bard College, USA)
The MICA Project : Musical Improvisation and Collective Action
Clement Canonne (Ircam, CNRS, Fr.) & Pierre Saint Germier (Ircam, Fr.)
Machine Ethics and Music Creativity
George Kosteletos, Αnastasia Georgaki (University of Athens, Gr.)
AI-Aesthetics. Artificial Intelligence in Music and Art
Harry Lehmann (Philosopher, DE)
The phenomenology of computer aided improvisation and the constitution of the virtual music subject
Iakovos Steinhauer (University of Athens, Gr.)
Improvising (with) awkwardness
Danae Stefanou (Aristotle University of Thessaloniki, Gr.)